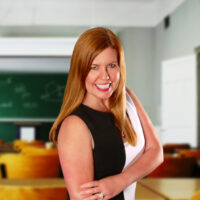 Susan South
Instructor
Real Estate Training and Coaching Expert
Susan South  is a nationally recognized expert in the field of residential real estate and throughout her career has coached thousands of real estate agents – helping them reach their business goals!
In the course of a diverse 20-year career in business ownership and residential real-estate, Susan South has proven to be a skilled executive, visionary, a skillful trouble-shooter and turnaround expert. She has worked for herself as an owner of the family business (ask her about her baking skills); as a recruiter for corporate staffing; in marketing development for a national pharmaceutical marketing corporation; and lastly as a Real Estate agent.
Behind any successful professional, you will usually discover a strong, focused individual who does whatever is required to help her clients reach their goals. Susan is no exception. Bringing an energetic spirit, and love of the complex diversities of communities makes the purchasing or selling of a home an extremely rewarding and positive experience. Whether buying or selling a home, Susan's' knowledge and great attention to detail makes her a genuine asset to her clients.
As a Residential Realtor since 2008, Susan has managed over $7 Million in real-estate inventory at a given time and has developed successful strategies to bring in over 30,000 people to her website monthly viewing properties and seeking assistance in their selling or buying of their home. Technically, she has the tools and ability to service her client's needs.
As a breast cancer cause advocate, Susan is tied to many events to benefit a cure. After losing her sister to breast cancer in 2000, Susan took on raising her sister's son, now an amazing young man.
Susan's family is complete with her husband's children rounding out the South family.
 Susan South will help you build your business and future!