KEY TOPIC AREAS:

Each week our expert coach presents different key topics that you as a real estate professional continually needs grow your business and increase your sales.
Topics include:
Running a Business
Business Planning
Marketing Planning
Lead generation

 

Short-term and Long-term goal setting
Metrics for tacking your business and marketing efforts
Habits that lead to success
Converting more leads into sales
Controlling you sales cycle

 

Differentiating yourself in a competitive market
Low cost marketing tactics

 

Social media to increase my sales
Building a reliable referral network
Creating a "circle of influence"
Time management
Structuring time to have the biggest impact on your business
Connecting my long-term strategy to daily tasks
Team creation / expansion
Being an effective team leader.
WHAT YOU'LL RECEIVE MONTHLY:
Pre-Program: Before your first session, each participant will receive a questionnaire to identify key focus areas as well as to support the measurement of progress through participating in the group.
Weekly Accountability Prep: In advance of each session, each participant is responsible for completing a short prep worksheet, which includes progress made since last session, key barriers, outstanding questions, and desired focus area(s) in the upcoming Small Group Coaching Session. These accountability sheets can be turned in before the session so the coach can focus on the groups individual needs.
Small Group Coaching Session: CFREE Instructor and Coach Jeff Halpern, leads a bi-weekly 2-hour session focused on addressing a pre-determined topic as well as focusing on individual and shared challenges of the group.  Participants are encourage to bring their own individual progress reports, challenges, and successes to the class in order to discuss how to grow their individual businesses.

 

We track the

 

progress of each participant since the last Small Group Coaching Session and work on overcoming barriers that have come up along the way.
Individual Support: Participants are able to engage their coach outside of their session to work on individual questions and challenges that need additional support.
Online Tools: Closed online forums and app tools are available to coaching participants to post questions, share progress, and ask for help on key challenges.
About Your Coach Jeff Halpern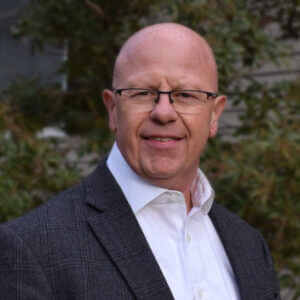 Jeffrey Halpern has been in the real estate business as an agent, manager, team leader, real estate educator/trainer and coach since 1985, bringing a "real-world" perspective to his work with his students.
As a practitioner, he managed and trained hundreds of real estate agents; participated in thousands of transactions; taught thousands in pre-licensing and broker state required courses, as well as, advanced continuing education courses, and coached countless agents. As a thought leader in the industry, he regularly publishes for various real estate media outlets, and has developed innovative training courses for agents, including "Ethics and You, Successful Together" for the NJ Real Estate Commission and the National Association for Realtors.
Ultimately, his passion lies in providing the most comprehensive and effective coaching experience for new agents and those who want to grow their businesses and increase their income.