FIRE YOUR CONTRACTOR!
Our expert team of instructors will teach you how to run jobs, hire and manage contractors, sub-contractors, and vendors, create budgets and understand the stages of the construction process from beginning to end. You will walk away with the confidence to take on your next rehab construction project as a pro.
ABOUT YOUR INSTRUCTORS
Daniel Gonzalez
CEO, Danny Builds Homes
Daniel Gonzalez has been involved in the real estate industry for over 25 years. During that time he gained invaluable insights as a Real Estate Investor.  Using these insights, Danny has been successful in buying and selling homes for sizable profits.
Early on in his career he realized the significant savings available by being his own general contractor.  Since then, through his company Danny Builds Homes, he has made it his mission to pass on this learning to others so that they can achieve their highest potential.  Over the last 10 years, Danny has consulted with scores of investors teaching them methods to take complete control of their projects; be it a flip, investment, rental or even a major renovation.
By allowing Danny to help you learn these strategies, you will be gaining knowledge you can apply to endless projects for less than the cost of general contractor.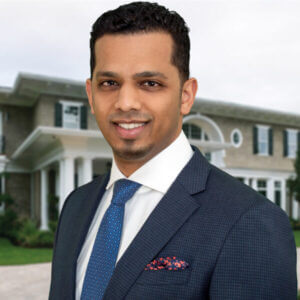 Omar Sharif
Developer / Investor Coach / VP Alexander Anderson Capital Group
Mr. Sharif brings with him a wealth of real estate accomplishments ranging from servicing clients and Realtors as a licensed Broker of Record to using BRRR (Buy Renovate Rent Refinance Repeat) techniques to own a rental property portfolio, property management services, raising private equity to fund real estate deals, flipping (& not flopping) homes, and working with developers for strategic acquisitions in Redevelopment and Opportunity Zones.
Join Omar and his development partner Eric Anderson as they guide you through their newest development project- the Phoenix, a ground up 21 unit development in the heart of Hackensack!
Mr. Sharif is the author of the 'how-to guide' – How I made my first Million in Real Estate: The no BS guide to flipping, BRRR, buying/selling, and wholesaling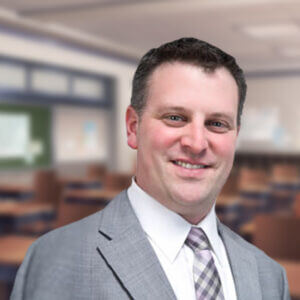 Eric Anderson
CEO, Alexander Anderson Real Estate Group
Eric Anderson is the CEO of Alexander Anderson Real Estate Group and its subsidiaries, where he is responsible for strategic direction and long term planning. Eric is also the State Director for the Center for Real Estate Education.
After graduating from Pace University, Mr. Anderson began building his commercial real estate portfolio. In 1998, in a small office in Hackensack, NJ, he started his investment with one 8,000 square foot building. By the beginning of 2018, Anderson had added over 500,000 square feet along with a thriving property management business.
Eric's ability to anticipate market trends and develop strategies to swiftly capitalize on market opportunities positioned Alexander Anderson Real Estate Group as a leading full-service commercial real estate firm that provides clients with an extensive range of services including office, industrial, medical, and retail brokerage, investment sales, tenant representation, property management, construction management, and capital group.
Mr. Anderson is a board member of Hackensack's Upper Main Alliance, a special improvement district planning the development of Main Street, Hackensack. Join Eric and his development partner Omar Sharif as they guide you through their newest development project- the Phoenix, a ground up 21 unit development in the heart of Hackensack!