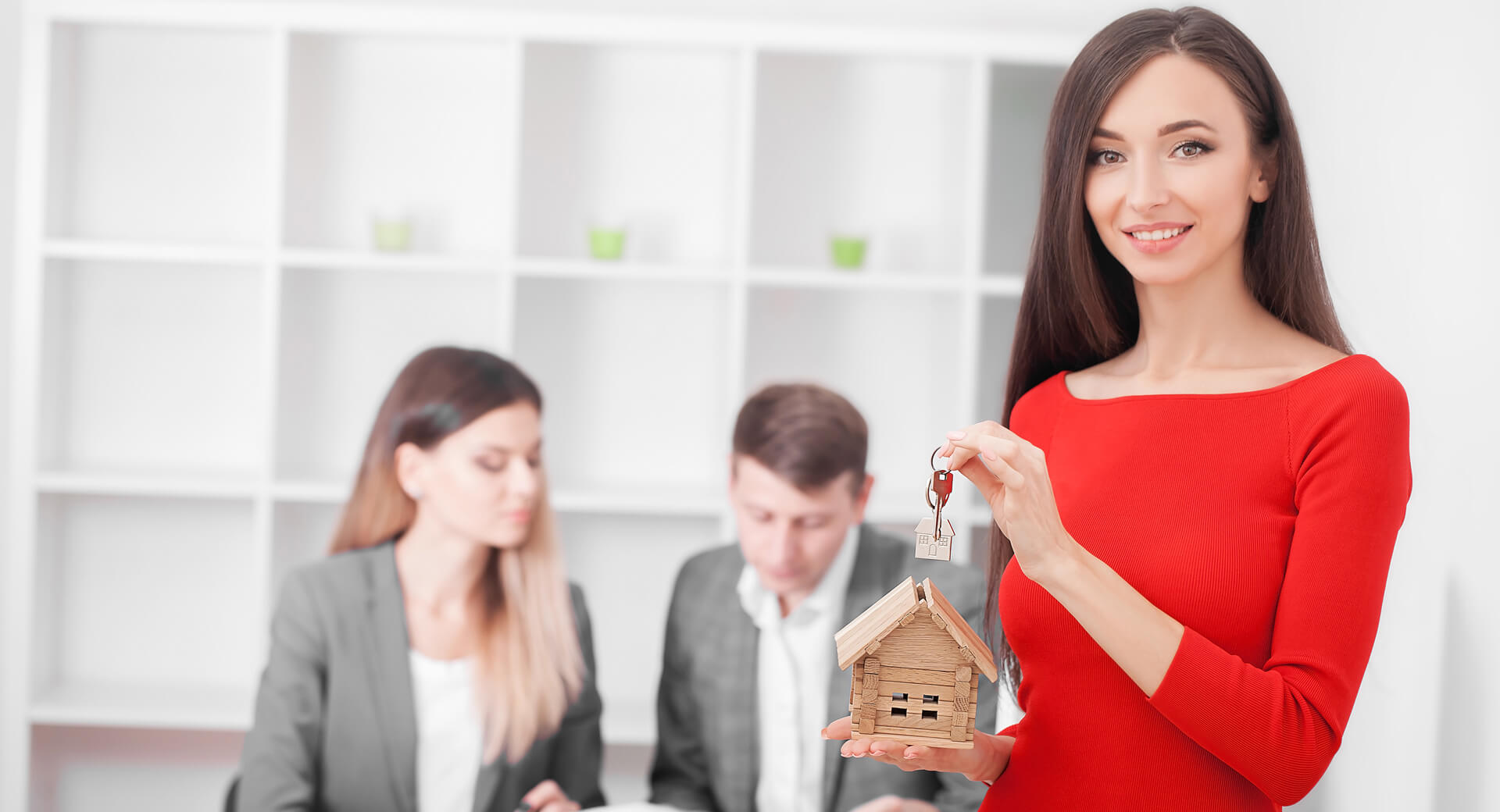 Home Silder
Flexibility. Availability. Reliability.
We are everything real estate. Let us share it with you!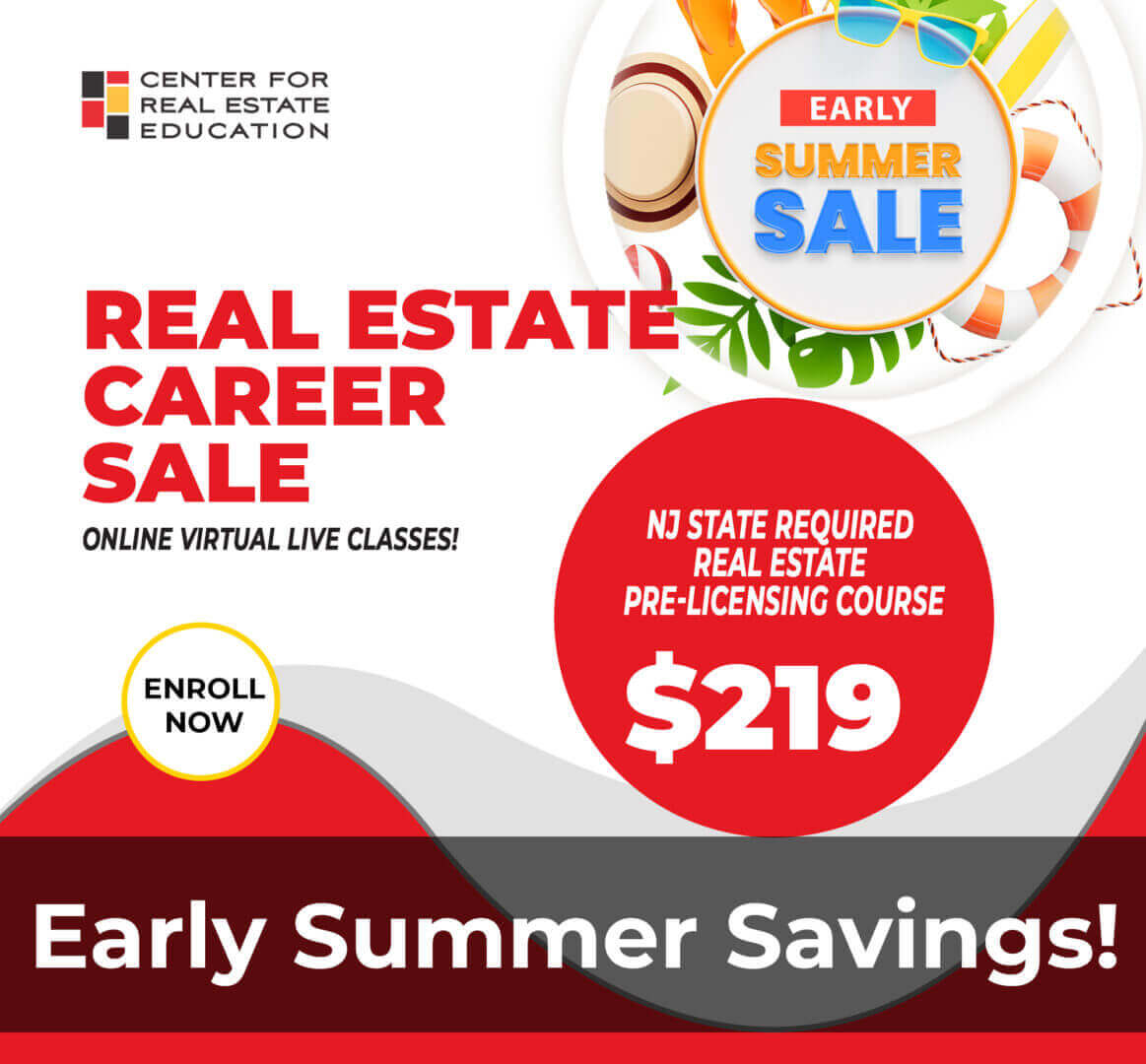 Super Flexible - Mix and Match Classes
Create Your Own Schedule
Day, Evening, Sat & Sun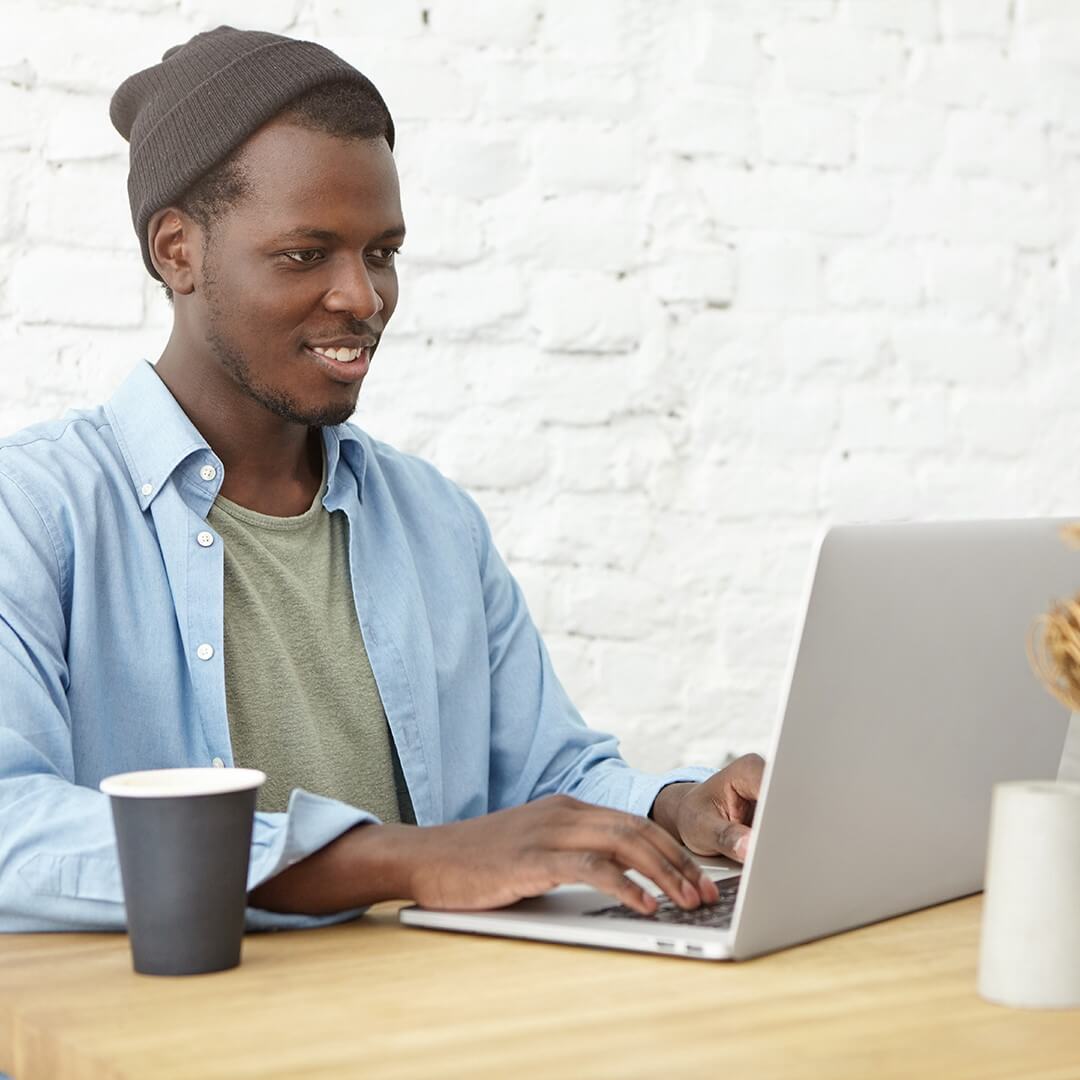 Want to become a real estate agent?
Try out a class!
Ask all of your questions!
Popular Course
Popular Course
BRRRR – Buy, Rehab, Rent, Refinance, Repeat

The BRRRR (Buy, Rehab, Rent, Refinance, Repeat) Method is a real estate investment strategy that involves RENOVATING distressed property, RENTING it out, and then cash-out REFINANCING it and REPEATING…

Read more

Our Students Love Us
Our Students Love Us
Great Content. Passionate Educators. Current material and learning resources. Super helpful and friendly staff. Very accommodating and professional. Thanks to Cielo and the Program Facilitators. Highly recommend!

Amina Jacobs
14:17 01 Jun 23
This school was super flexible - I went to classes around my schedule. The teachers are so experienced and knowledgable. The staff was so accommodating and helpful. And I was able to take other classes like the Commercial Real Estate Class and Find Fund Flip that helped me start in real estate . Oh - and I loved the online system that they give you with extra study materials. I have recommended this real estate school to my friends who want to be in real estate.

Sheldon Friedman
15:33 25 May 23
I have very great experience with Center for Real Estate Education. The instructors teach/explain the lessons with patience and clarity. The support staff is very helpful and kind. Highly recommend 10/10

Albisa Hoxhallai
00:30 17 May 23
Really an amazing experience, very helpful and wonderful staff!! You do need to read your chapters before class so you know what's going on so you don't hold up the classes. You learn better that way anyway! Use all the resources they provide, they really go out of their way to educate their students!Love it 🥰🥰

Elona Rustemi
00:26 17 May 23
I highly recommend this school, I have learn A LOT!!! The instructors are very clear specially Mr. Myles Garvey. All the staff are amazing!

Update: I passed the school test and the State test on the first try and I am licensed with the State! The whole process from my first class to license took me 2 months. I couldn't have done this without signing up at the Center for Real Estate Education. Do exactly what the teachers tell you to do when preparing for the exam.Original review:When I decided to go to school to become a real estate salesperson, the #1 reason for choosing The Center for Real Estate Education was flexibility. I had the ability to log on to any class that was offered on the schedule and take it. It did not matter if I wasn't taking the classes in order. I could skip classes if I needed to and make them up when they were offered again. The class schedule fit my schedule. Most of the online classes I took were during the day and on weekends, but I did take a night class online here and there, when needed. The #2 reason was affordability. I got everything I needed for much less than other courses offered in my area. I could take the same class over again if I felt I needed to review the topic, it was all included in the original price! The teachers made the information very interesting and they provided real life scenarios from their own experience. As long as you read the chapters before class and do the homework, you will be prepared for class. The office staff is very polite, responsive and helpful. I would recommend the Center for Real Estate Education to anyone ready to take the first step in your real estate career!

Maria Bucci
12:08 10 Jan 23
Really an amazing experience, very helpful and wonderful staff!! You do need to read your chapters before class so you know what's going on so you don't hold up the classes. You learn better that way anyway! Use all the resources they provide, they really go out of their way to educate their students!

amy alexander
17:05 21 Nov 22
Great program and great supportive people. I highly recommend they will guide you step by step on how to get your Real estate license and provide you with tons of helpful videos.

Anthony Camilo
16:45 17 Nov 22
How can i not leave a review about this amazing place. I am a nurse and now a Real Estate Agent, as I just passed my exam !!! This school was recommended to me by a Broker who attended here, and all I can say is I am so happy that this place over delivered!!! First let's talk about customer service and the the young lady that always has patience and over delivers with her communication and smiles.. ERIN. she is the one that answers the phones, questions and even comes on the classes to again speak to us in making sure we understand the process. WOW.. she never disappoints. I must of called that school with question after question after question and each time she answered with kindness. What an asset to have. The school's ongoing curriculum and in person, live webinars and flexibility is what did it for me. They made the process manageable with my life. The live Podcast they hold weekly is powerful with live informative real estate information. I am an investor and took Omars Find, Fund, Flip class and he over delivered for a one day session, teaching the newbie Agent how to work with investors and how to see real estate on another avenue, the guest speakers he had join brought so much value. I feel that everyone that is an agent should take this course to better understand exit strategies and other values of real estate. Well just wanted to leave a review so now one passess this valuable gem up.

patricia Figueroa
14:31 13 Oct 22
Ms Coura Gaye Sow is an amazing teacher. such positive energy !

Naomi Hill
23:46 03 Oct 22
The instructors teach/explain the lessons with patience and clarity. The support staff is very helpful and kind. Thank you Erin Green for all of your help and quick response to my needs!

Sumaya Bey
15:32 29 Sep 22
I highly recommended Center for Real Estate Education. My instructor, Tim Jensen, was absolutely great and just what I needed to pass both the school and state exams on my first try. Thank you to the entire staff. Everyone was truly amazing!

R A Thomas
03:58 03 Aug 22
The teachers are extremely knowledgeable of Real Estate and their presentation of the principles and practices of the subject matter is impeccable. They are highly experienced in the field of Real Estate and are willing to take time from their schedules to answer questions. The administrators of this school are efficient, friendly and very helpful. They respond quickly with a willingness to assist in way they can to help.

Jacqui McMurray
03:06 28 Jul 22
Fun and informative class! Eric Anderson is a fabulous instructor and Noelle made the class flow with ease and grace!

Barbara Mosquera
01:24 20 May 22
Mr Jensen was GREAT!!!!! I really enjoyed his real life stories and it helped me remember the answers to a lot of to the questions.Thank you so much

Darlene Rivera
20:02 19 May 22
The Center for Real Estate Education had a phenomenal Property Management class that I had the pleasure of attending which was very informative! The instructor was very knowledgeable and presented the material in a way that was easy to understand and remember!

Dennis Davila
16:35 28 Mar 22
The Find Fund Flip class was amazing. The class pulls in the investment pieces to help me find fund and flip properties as an investor while helping me to better assist my investor clients.

Talina Bailey
22:37 27 Mar 22
Erin Green (the admin) is AMAZING. She comes on and answers questions and is very informative and thorough! She gets back to emails in a timely manner (even though it's ONLY her right now). She really just gives off the absolute BEST vibes evertime.

kaleigh pittman
02:25 17 Mar 22
I really appreciate the quality of the classes and enjoy the lectures by the amazing teachers. They are very kind, knowledgeable and have a good sense of humor. The classes were never boring, and I am glad I will take my NY license classes with them soon. Thanks for providing the great learning opportunities

Helen Zhang
22:11 11 Mar 22
It's been nearly a year since I completed both my NJ and NY state exams for RE Salesperson (their program and coaches are excellent and I passed both exams at first try... they did a great job!).Even after all this time, I can call in or email for advice and suggestions and the team is always ready to assist! They're so polite and caring and enthusiastic to help. That is great customer service and I wouldn't hesitate to refer anyone to the Center for Real Estate Education. Kudo's Team CREE!

Fabrizio "Fabio" Sembiante
23:39 23 Feb 22
Mr. Jenson was a great teacher!

Melissa McLaughlin
23:25 22 Feb 22
This school was flexible, helpful and really enjoyed the instructors. For a busy person who needed time to get the 75 hours done that fit my schedule this was the perfect place for me. Highly recommend!

It's a very great place. You will learn a lot. Great instructors/teachers.

Army Group
00:28 12 Feb 22
I have taken a full course, certificate classes, and seminars with CREE and have not been disappointed. The knowledge and experience of the schools instructors and vendors that they partner with, really shines through and results in an excellent learning experience.I suggest you give them a shot on real estate related educational endeavors and see for yourself

Will Collins
03:52 07 Feb 22
Hi Omar, I enjoyed your Find, Fund, Flip course that was informative and provided examples and advice that everyone who takes the course can use to find a Deal, Fund it and Flip it. Your presentation style kept us engaged during the entire 2 day course.Take Care... Doug

Douglas Karn
16:19 04 Feb 22
Omar's FFF class was excellent! There is so much content covered, from funding, to rehabbing, to legal, and much more. I highly recommend this class. Even as an experienced investor and realtor, I found the contents very valuable. The guest speakers are were also content experts that will teach you a lot! If you are interested in investing, do yourself a favor and take this class."

Dean Devasia
16:18 04 Feb 22
Omar is an excellent coach. He has great knowledge and experience about Find, Fund and Flip. Along with covering the topic, he resolved everyone's questions live which was amazing skill. He has a great enthusiasm and confidence.

Geeta Manek
02:51 01 Feb 22
This Class was very informative and I would highly recommend it.

Altum Realty
23:25 31 Jan 22
I am very satisfied with Center for Real Estate Education. I needed a school that offered flexible schedules for the Real Estate Agent licensing course. After much research, I found that CREE had the most flexible class schedule and what sealed the deal for me is that they offer online classes as well! I live five counties away from the school, so classes online was the only way. Their class structure worked perfectly for me. Their instructors are knowledgeable (my favorite was Jeff H.) and their Admin. support staff are very helpful (thanks Loren). I will definitely recommend CREE.

Crystal Nevius
02:55 28 Jan 22
I was very impressed by the professionalism and quality of the Center for Real Estate Education. My instructor Tim covered all the information in a way that made sense and covered all the details. Not to mention he is incredibly patient in helping us students with questions to understand the topic. There was never a lack of communication or instruction for me - even when they were understaffed due to covid. The program is very flexible and the review material you receive is phenomenal. I would 100% recommend using this school to pursue your real estate education.

Anthony Warga
18:57 20 Jan 22
This school is amazing and professor Coura Gaye-Sow is the best wonderful teacher, she make sure you understand and know what you need to know very passionate with her teaching. I passed the school exam May 4th and May 29 I passed the state exam. I'm so happy I choose the center for Real Estate Education to start my career in real estate. From the directors to the instructors this school get five plus stars from me.

Nicole Chandler homes
22:35 20 Jun 19
I love working here. This location is new and all of the review are on the Hackensack location... But I thought I would leave a review as an employee who really feels supported and proud to come into work everyday.

Noelle Frieson
13:58 01 May 19
Our Educational Partners
Our Educational Partners
Proud Member of the Real Estate Educators Association