ABOUT YOUR INSTRUCTOR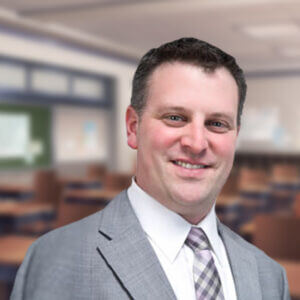 Eric Anderson
CEO, Alexander Anderson Real Estate Group
Eric Anderson is the CEO of Alexander Anderson Real Estate Group and its subsidiaries, where he is responsible for strategic direction and long term planning. Eric is also the State Director for the Center for Real Estate Education.
After graduating from Pace University, Mr. Anderson began building his commercial real estate portfolio. In 1998, in a small office in Hackensack, NJ, he started his investment with one 8,000 square foot building. By the beginning of 2018, Anderson had added over 500,000 square feet along with a thriving property management business.
Eric's ability to anticipate market trends and develop strategies to swiftly capitalize on market opportunities positioned Alexander Anderson Real Estate Group as a leading full-service commercial real estate firm that provides clients with an extensive range of services including office, industrial, medical, and retail brokerage, investment sales, tenant representation, property management, construction management, and capital group.
Mr. Anderson is a board member of Hackensack's Upper Main Alliance, a special improvement district planning the development of Main Street, Hackensack.