The Center for Real Estate Education is known for its full-service courses in all areas of the Real Estate industry.  And now we are lending our decades of experience to investors who are looking for help to grow their investing business.
In this 2-day course you will learn the fundamentals and intricacies of getting your Home Flipping Business off the ground in 90 days. You will learn about:
FINDING YOUR FLIP
Finding and sourcing your deals
Bank Auctions
Foreclosures
Distressed Sellers
FUNDING YOUR FLIP
Hard Money Lenders
203K Loans
OPM – Other People's Money
FLIPPING YOUR FLIP
Contractors, budgeting & obtaining repair estimates
Sourcing materials
Avoiding cost overruns
Working with real estate agents
Market value analysis
Making a Profit
BONUS MATERIALS!
Digital book included, authored by Omar Sharif
"How I made my first Million in Real Estate": The no BS guide to flipping, BRRR, buying/selling, and wholesaling
Tips on How to make your first million in real estate starting with ZERO cash
Insider's guide to Realtor transactions, wholesaling, rehabbing and BRRR techniques
Essential Forms and Paperwork

Deal analyzer -How to determine the correct offer price
Repairs matrix – How to calculate repair costs
Contracts to use with general contractors
Sales offer contracts
Marketing documents to build leads
Find Fund Flip Networking Membership
You will also get formal access to an invite-only discussion group, access to upcoming investor meet-ups (present your deals!) and a growing network of vendors, realtors, investors, and more!
About the Instructor: Omar Sharif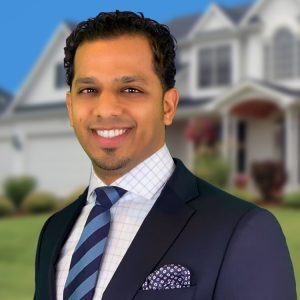 Mr. Sharif brings with him a wealth of real estate accomplishments ranging from servicing clients and Realtors as a licensed Broker of Record to using BRRR (Buy Renovate Rent Refinance Repeat) techniques to own a rental property portfolio, property management services, raising private equity to fund real estate deals, flipping (& not flopping) homes, and working with developers for strategic acquisitions in Redevelopment and Opportunity Zones.
Mr. Sharif is the author of the 'how-to guide' – How I made my first Million in Real Estate: The no BS guide to flipping, BRRR, buying/selling, and wholesaling
Guest Speakers:
Eric Anderson
CEO, Alexander Anderson Real Estate Group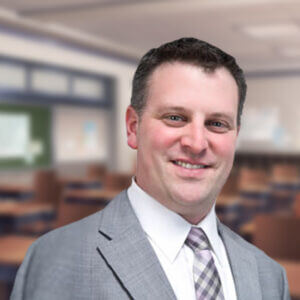 In his current role, Eric is responsible for strategic direction and long term planning for the Alexander Anderson Real Estate Group and its subsidiaries. Having proven to be somewhat of a visionary, Eric leads the charge of creating and implementing the company's growth strategy. Under Eric's dynamic leadership, Alexander Anderson has become a staple of the community.
After graduating from Pace University, Mr. Anderson began building his commercial real estate portfolio. In 1998, in a small office in Hackensack, NJ, he started his investment with one 8,000 square foot building. By the beginning of 2018, Anderson had added over 500,000 square feet along with a thriving property management business.
Eric began his career as a REALTOR in 2001, representing clients and properties across Bergen and Hudson counties. By 2009, Eric assumed the role of a partner in Property Connections Real Estate group. There, he was responsible for overseeing the development and operations of the Company. His sharp analytical mind, strategic approach to growing the real estate business, along with an innate ability for attracting and developing talent led to the desire to open his own brokerage. It was at this time, plans were set in motion for the creation of Anderson Real Estate Group. In 2011, Anderson Real Estate Group change the name to what is now known as Alexander Anderson Real Estate Group.
Eric's ability to anticipate market trends and develop strategies to swiftly capitalize on market opportunities positioned Alexander Anderson Real Estate Group as a leading full-service commercial real estate firm that provides clients with an extensive range of services including office, industrial, medical, and retail brokerage, investment sales, tenant representation, property management, construction management, and capital group. In 2018, Anderson added Center for Real Estate Education under the umbrella of the firm. Coupled with the wisdom and experience of industry leaders, Anderson looks forward to mentoring the next generation of REALTORS.
In addition to being the face of the company, Mr. Anderson is a board member of Hackensack's Upper Main Alliance, a special improvement district planning the development of Main Street, Hackensack.
David Hansel
President, Alpha Funding Lenders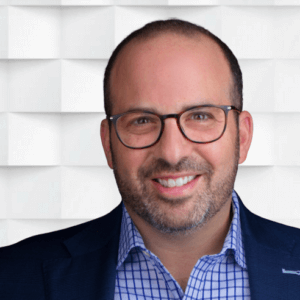 David is the President & Co-Owner of Alpha Funding Solutions a premier hard money lending company throughout the Northeast. Alpha provides time sensitive capital in the form of debt, equity and joint ventures to builders, developers and rehabbers throughout the north east for new construction, commercial bridge and fix and flip projects.  Under his leadership, the company has built out and scaled a comprehensive origination, underwriting and servicing system focused on providing best in class service.
David is also responsible for raising and managing the company's capital needs through Alpha's proprietary investor program which allows high net worth individuals, insurance company's and hedge funds to lend side by side with Alpha. To date, the company has deployed over $260m returning profits north of $25m to its investor partners. In addition, his company manages their own portfolio consisting of 62 doors and has completed over 75 rehabs and new construction project ranging from residential homes to condo projects and apartment buildings
Fawad Khan, ESQ
Partner, Hussain & Khan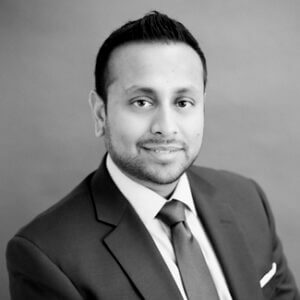 Fawad J. Khan graduated from Quinnipiac University School of Law, where he was a member of the Moot Court Team. Prior to law school, Fawad worked in the legal and compliance department of Goldman Sachs. Fawad is also a member of the New York City Bar Association and the Phi Delta Phi International Legal Fraternity.
Donna Sheholli
Senior Title Officer, FortunaTitle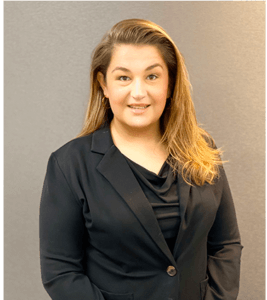 With 17 Years Experience in handling all aspects of Title Insurance, Donna has extensive experience in reviewing, issuing and clearing Title Insurance Commitments and conditions for closings. Preparation of Closing Packages, Closing Statements (Closing Disclosure, ALTA and HUD-1) and seller transfer documents.
Donna also is a Licensed Realtor handling Bergen, Passaic, Essex, and Hudson Counties. She works with first time home buyers and has numerous resources within the industry such as Mortgage Brokers, Attorneys, Inspectors, Title Companies, and Surveyors.