3 Full Salaried Jobs that You Can Land with a Real Estate License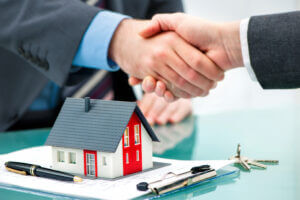 The Alexander Anderson Center for Real Estate Education will open in September 2018. We hope to receive thousands of eager real estate license students wanting to begin their careers in real estate and current real estate professionals who want to increase their business. Most people know that real estate salespeople work on commission. But what most don't know, is that there are full-time salaried jobs that either prefer or even require a real estate license. Here are three salaried jobs that a real estate license will help you land.
Building Property Manager / Leasing Manager: According to Monster.com a full-time property manager maintains the building by contracting with service and support vendors, collects rent or monthly maintenance, and manages the tenant relations. A property manager also serves as the leasing agent in most instances. They advertise and attract new tenants, establish the rental rates, contracts with tenants, and conducts background checks. In almost all cases where the property manager acts as the leasing manager, you must have a real estate license. According to Glassdoor.com, the average property manager makes approximately $50,000 a year.
Real Estate Assistant: As a real estate assistant, you will do everything from assisting with calls and farming, open houses, and closings.
Many commercial and residential real estate offices utilize assistants and office managers to aid and support their team of sales agents. Many of these jobs pay an hourly salary of $15 to $20. With Glassdoor putting the average base pay at $47.960. Many of these jobs will include a base pay plus commission.
Local, County, Federal Government Agencies: Every city, county, state, and even our federal government has an Economic Development office which helps the municipality recruit businesses and manages property that it might own, buy, sell, rent, or assist larger corporations in buying. For instance, the Newark Community Economic Development Corporation helps a range of businesses with their real estate needs. For a small business, they might assist in finding an office or retail space to rent or purchase. And for big businesses like Amazon, they have a whole team trying to woo the online retail giant to Newark, by finding then a perfect location for their corporate headquarters.
There are so many roles that one can have as part of a government agency that it is hard to list exactly what one might do or earn with a real estate license. But some roles may be account executive or director of city real estate. Salaries can range from 30,000 to six figures depending on your history and the size of the municipality. You may be an entry-level assistant or a seasoned VP of Real Estate. No matter what your level, a real estate license will help you land this job with a working knowledge of real estate law and practices. To become a real estate agent, please visit www.recareercenter.com or call 201-343-6640.