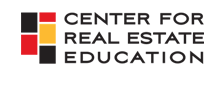 Instructions for Virtual Classes
The New Jersey Real Estate Commission has taken the unprecedented step to allow real estate agents to take the required 150 Hour Broker Licensing course live online during the COVID-19 pandemic. When the pandemic is over, we will be required to go back to in-person classes.
Download Apps for Class:
You may take your class on your desktop, laptop, tablet, or smartphone.
For laptops and desktops please use Firefox or Chrome. – When you register daily for class (see below) you will get a direct link.
For Smartphones and tablets – The Viewer app is currently available for Android and iOS devices. Please download the app
Android: Visit the Play store and search ShowTime Presenter to download.
iOS: Visit the App store and search ShowTime Viewer to download.
Signing Up for Each Class:
You must initially "register" for each 90/30/30 class on Zoho Showtime by clicking the associated link and putting in your information. This enables the Zoho Showtime app to recognize you and track your real-time attendance.  You will be able to enter class each day from the same link.  THE LINKS WILL NOT BE ACTIVATED UNTIL SUNDAY, APRIL 26
If you are only taking part of the course, please just use the links to the courses you are taking.
Books:
We will send you a complimentary textbook used for the brokers core class – as an ebook.  If you would like a hard copy, it must be purchased and picked up.  Please go to recareercenter.com/textbook for the hardcopy book.
The link to purchase the books for Ethics/Agency and Office Management will be sent shortly.
Please email Noelle with any questions at info@recareercenter.com – Due to the high volume of individual inquiries, please allow 24 hours for response.