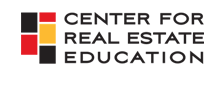 Dear CFREE Students:
The Center for Real Estate Education will suspend classes, effective immediately, for the next two weeks in coordination with the local school system.  We plan on resuming classes on Monday, March 30th.
The health and safety of our students and staff are our number one priority. We have been following the trajectory of the Novel Coronavirus (COVID-19) and have decided to follow the lead of our local leading Universities and public schools.
We have contacted the New Jersey Real Estate Commission and requested the privilege of holding Virtual Online Classes until this crisis is over.  However, as of today, we have not received permission.  We are ready and equipped to offer our students Virtual Online Classes accessible by smartphone, tablet, and laptop.  However, without the permission of the Real Estate Commission, we would not be able to count those hours.  If we do receive permission, you will receive communications with instructions on how to access these classes.
However, we will try to hold the Property Management class on March 21st and 22nd virtually. If you are signed up for that class, you will receive instructions.
As responsible community citizens, we ask that all students stay home and practice social distancing for the time being. When we do resume classes, we will do our best to help all students complete their classes in a timely manner.
Personally, I want to say Thank You.  Everyone has been so patient and understanding during this period. We wish everyone good health and happiness, and we are looking forward to a time in the near future when we will see each of you at the school again.
Feel free to text me at 201.301.4103 with any questions.
All the best,
Noelle & the Staff at the Center for Real Estate Education