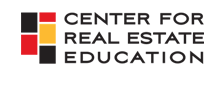 Instructions for Virtual Classes
We are offering Virtual Live Classes during 3 time slots.
2 Week Course – Monday thru Friday 9 am to 4:30 pm
6 Week Course – Mondays, Wednesdays and Thursdays 6 pm – 10 pm
11 Week Course – Saturdays 9 am to 3:30 pm
10 Week Course – Sundays 9 am to 4:30 pm
As always, our current and past students are able to take any of the pre-licensing classes they want, in whatever order they want as long as all of the chapters and time requirements are completed.  You are also able to attend classes after graduating to brush up for the State Test…
Tech Requirements for Daily Class
You may take your class on your desktop, laptop, tablet, or smartphone.
For all devices please use the following browsers:  Google Chrome or Firefox.
Safari and Edge are not recommended for an optimal experience.
Going to Class 
Our "Classroom" can be accessed by using the link:
Password – Use the classroom password in your emailed receipt.
Rolling Admission
See video on starting on any day – rolling admissions: https://youtu.be/L1ljkQu0edY
To find out what is being taught on any given day please go to: recareercenter.com/schedule
Books:
Right now we have a special for the textbook, The Essentials of New Jersey Real Estate 14th Edition.  When you purchase the hardcopy you will get a FREE PDF copy!  Purchase your book at https://www.recareercenter.com/textbook 
If you purchased a hardcopy book you may have it shipped or  you may pick it up on Monday – Friday between 12pm and 3pm at our Hackensack school location.  66 Moore Street, Hackensack, NJ 07601.
Important! If your account is in arrears, online course hours will not be credited to your time your requirement. If you would like to attend the online classes and feel that your account might be in arrears, please contact our Admin Team via text (201.301.4103) or email info@recareercenter.com and schedule a payment.
Please email our Admin Team with any questions at info@recareercenter.com – Due to the high volume of individual inquiries, please allow 24 hours for response.