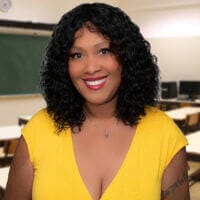 Noelle Frieson
Executive Director
Noelle Frieson has over 2 decades of Marketing, Public Relations, and Project Management experience in the real estate, consumer marketing, and economic development fields. Noelle spent many years helping downtown shopping corridors thrive as the Director of Marketing for the urban centers of downtown Newark, downtown Hackensack, and the Lower East Side of New York City. During this time Noelle won a placemaking award from the International Downtown Association and an Exceptional Main Street Marketing award by Mayor Bloomberg of New York City.
Noelle is a published author, writing The Couch Commuter: How to Find Work from Home Jobs, she was a regular columnist for Raine Magazine, and had a daily jobs segment on WPIX Channel 11 Morning News.
Noelle developed a love of real estate when she became the freelance publicist for Alexander Anderson Real Estate Group almost a decade ago. As the multifaceted brokerage grew – so did her knowledge and love of the industry. When asked to partner to open the Center for Real Estate Education and become the Executive Director she jumped at the chance. Now you can find Noelle at 66 Moore Street, helping to develop the future leaders of the real estate industry.
"I love getting up in the morning. Each day at the Center for Real Estate Education brings new successes and challenges that motivate me. I love getting to know each student and seeing them succeed in a new and exciting career." -Noelle Frieson