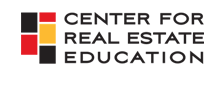 FIRST BEFORE YOU SIGN UP FOR THE TEST!  PLEASE REVIEW US!
Qualifications To Register for Testing
To qualify for testing you must have taken at least 80% of the 75-Hour Pre-Licensing Course.  For most people, if you have taken 17 out of the 21 chapters ( in any order) you will have reached this requirement.
All testers must be paid in full to register for the test.  If you are not paid in full, please do not register for the exam.  Please contact Noelle at info@recareercenter.com and she will assist you in getting your account current.
We now allow you to take your test on your own time.  Your account/class hours will be checked and you will be loaded into our testing system within 3 business days of test submission.  (A business day is Monday – Friday, 9am-5pm).
If you have an outstanding account balance, or have not finished your class hours you will not be permitted into the test until have done so.
Registering and Taking Test:
Please note it will take 3 business days from filling out this form to take your test. We will check your qualifying hours and account status. If you have not taken 80% of the full 75 hours or have an outstanding balance, you will not be able to take the test.
You will receive a preliminary confirmation after submitting your form and a final directions after you are checked and entered into the testing system (3 business days).  That email will come from noreply@runexam.net.
Proctoring 
The exam is proctored.  The system will record you during the whole exam.  You must have a webcam to take this exam.  If you are found cheating in anyway you will not be able to continue in the program and will not receive a refund.
You will need:
A simple calculator
Scrap Paper
Pen or Pencil
Results:
You will receive your results immediately!  You will also be able to review your test immediately. After passing you will be uploaded into the PSI, state testing system, in 5 business days.
If you do not pass, it is ok!  You will then know what you don't know and you can return to classes on topics that you need further help in.  We offer unlimited school testing.  So don't stress!
Please email questions to info@recareercenter.com – Due to the high volume of individual inquiries, please allow 24 business hours for response.
FILL OUT THE FORM BELOW TO REGISTER FOR TEST.