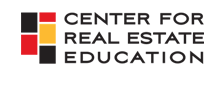 First, I want to say congratulations on passing your Center for Real Estate Education school test!
BEFORE MOVING FORWARD. PLEASE REVIEW US! IT IS THE WAY WE KEEP OUR SCHOOL GOING!
We are here for you to help you pass your state test and beyond! You are welcome to come back to classes as much as you want until you pass your State Exam – Just log on!
AFTER PASSING PLEASE DOWNLOAD YOUR BLUE CERTIFICATE OF COMPLETION FROM SPEEDEXAM AND REVIEW YOUR TEST.  YOUR ACCOUNT WILL ONLY BE ACTIVE FOR 2 WEEKS.
— If you would like to study from home take a look at our online study system.  I highly recommend it if you got below an 80%. It has keywords quizzes, practice exams, simulated tests, and even a readiness meter to let you know if you are ready for the PSI exam. It is on sale for at least the next 2 weeks.  You can see it at www.recareercenter.com/njecram. We are getting a lot of excellent feedback from this study system.
– To review your test, please go back into your speedtest account.  You are able to review your test for 1 week.   Also, you should download your blue certificate of completion.  PLEASE NOTE:  Your account will only stay active for 1 week (7 calendar days).
This is an important email.  READ THE WHOLE EMAIL.  
In this email you will find the following:
Instructions on Taking Your NJ State Exam
Instructions on how to take your NY real estate test 
Your NY Test Study Guide Packet
1. Instructions on Taking the NJ State Exam:
PLEASE REVIEW THE PSI EXAM INSTRUCTIONAL BULLETIN AT:
https://candidate.psiexams.com/bulletin/display_bulletin.jsp?ro=yes&actionname=83&bulletinid=346&bulletinurl=.pdf
It takes 5 to 7 business days to upload you into the PSI exam system. Please allow 5-7 business days before contacting the school about next steps with PSI, the state testing system.  They have been having problems with their system. So if you do not get the email (and you checked spam) – You can give them at call at 800-733-9267. PSI charges $45.00 to take the State Exam. They have testing sites throughout New Jersey. You are able to pick the time and the place that is most convenient for you.  
Also, we used the exact information that you entered in the Qualification Application that you filled out when you started the class. Including the name, birthdate and SS number that you provided. The name you provided should match that on your identification. And the birthdate and SS number must be correct for you to take the test. If you think that these things were incorrect on the form you filled out for the school, please let PSI know.
After taking and passing your state test, you will be given a form to get your fingerprints done – it will have instructions. Even though there is a space for your future Broker ("employer") – you are able to get your fingerprints done without having chosen a Broker – You can leave that line blank. Getting your fingerprints done as soon as possible will expedite the process when you choose your Broker.
Fingerprinting Instructions and Forms: https://www.state.nj.us/dobi/division_rec/licensing/fingerprint.html
2. NYS Test Study Guide, Forms and Instructions:
Please see the link to the NY Study Guide Packet below. It also has ALL of the information you need to get a education waiver from the state of New York and take your New York State test, if you wish.
The  packet contains the following:
– A study guide for the NYS State Test. We here at the Center for Real Estate Education have pulled out
the information from the NYS text book that is NYS specific. This is information that may differ from
the State of New Jersey or may not be emphasized as much in the New Jersey textbook. Please note
that we have tried to be as extensive as possible, however, the only way to get all of the information
taught in the NYS course is to read the NYS text book.
– A letter to the NY Department of State Division of Licensing Services Bureau of Educational Standards certifying your completion of
the NJ 75 Hour Course. (Please sign)
– The New York State licensing application and instructions.
You will need your stamped blue certificate of school completion. This certificate is available for download in your SpeedTest account for 7 business days.
Please throughly read through the instructions at the beginning and end of the packet before calling with questions.  After reading the instructions, if you have any questions, please feel free to call or email me.
3. Your NY Test Study Guide Packet: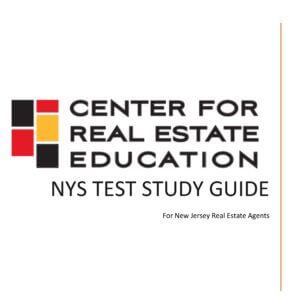 CFREE NY Waiver Study Guide
AFTER PASSING PLEASE DOWNLOAD YOUR BLUE CERTIFICATE OF COMPLETION FROM SPEEDEXAM AND REVIEW YOUR TEST.  YOUR ACCOUNT WILL ONLY BE ACTIVE FOR 2 WEEKS.
Username: Your email
Password: cfree123!